Do we match?
Get to know us!
When a networker- who spent years working in Luxury PR, helped a startup gain structure and is managing a family of six- sits down with a journalist -who has traveled the world, lived in the places most people like to spend their vacation at, is a best-selling author and copywriter - this is the result: Little Stories Everywhere. A communication agency that helps brands, people and companies stand out with exactly what has always touched us personally: Well-told stories. Fortunately, Karolin and Tine can count on the support of experts and a Europe-wide network from the media industry.
Karolin Lüders
Networking by heart
Karolin loves the people business and the fast pace of the media world. She is bursting with ideas and has an unerring instinct for great products and people. She uses her heart and charm to make herself heard, to assert her interests, to build networks and to know where the priorities lie. She is always unconditionally committed to her clients and heartfelt projects.
Karolin learned the PR trade directly in the company at Chopard in London and Munich before switching to the agency side as Head of Communication at SMF, an agency for digital solutions in Berlin. From 2013 to 2018, she worked at Waldburg PR in Munich - one of the leading boutique travel PR agencies in the German-speaking world.
Her passion for the luxury hospitality industry was born into her cradle. Great-grandfather Carl Knorn was the owner of a hotel on Unter den Linden. Karolin lives in Munich with her husband and their 4 children.
Tine Bielecki
Natural Born Writer
Tine is a copywriter, bestselling author, sports scientist and blogger. As a trained yoga teacher and research diver, sustainability and mindfulness are near her heart. Since the age of six, she has been passionate about well-told stories.
Given her background as a journalist, she is well connected in the sports world as well as in tourism, and has been working with with a wide variety of media and communication professionals. Her appreciation for the beautiful life, gratitude and abundance was sharpened, amongst others, by having been fortunate enough to live in places where others go on vacation, for example in Gstaad in the Bernese Oberland or Santa Barbara in California.
Married to a Dane, she also always casts her eyes north and loves ...  "dansk design" as well as her two Danish-German girls.
Ella Grigorovici
Little Stories, Big Stories, Globe Stories .

..

Who doesn't love to travel, discover new things and at the same time feel like they can sit back and relax because everything is taken care of? Our hearts beat for beautiful places and extraordinary hotels.
We are delighted to be working with Ella Grigorovici and globe-stories.com, who shares these passions with us.
With Ella, we will put our heads together to provide excellent advice and targeted press coverage to selected hotel and tourism clients. She speaks and writes in four languages, earned her master's degree in communications, French philology and advertising psychology, and has a soft spot for Canada's West Coast. She once ran a small boutique hotel there.

Ella perfected her PR expertise in various agencies in Germany and Switzerland. With her enthusiasm for beautiful places and special things, as well as her fondness for the people who create their stories, we are a perfect match.
Nora Szilagyi
Lover of harmonious images, silence, beauty
Nora studied visual media design and has a soft spot for simple design. Her special eye for colors and aesthetics makes her an absolute asset for us when it comes to social media, website design and storytelling in pictures. Beautiful views have inspired her since she was a child.
The Austrian dreams of a vision of a social media world that is a place of inspiration, captures beautiful moods and thus becomes a place of well-being. When words are combined with the right photos, they take on an even stronger power. If Nora succeeds in making this connection, she is satisfied. And when she finds the right image during her photo research, she is in the flow.
With her calm personality Nora loves the little things, likes it quiet and therefore, as a mother of three loud, wild boys, has to move out of her comfort zone almost every day - at least with a view of the Baltic Sea at the moment.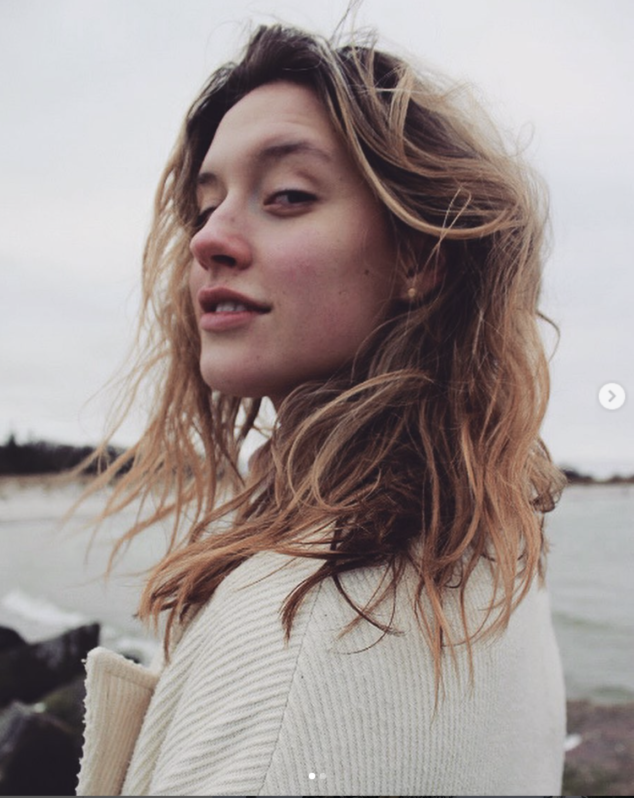 Sveja Zingraff
Digital Native with depth
Sveja is a real northern light. But it's not just her knowledge of Norwegian that makes her a great asset to our agency. With her charm and foresight,we have fallen for her immediately.  Sveja, an educator and sociologist, loves writing and traveling.
As a classic Gen Zler, however, the big issues of this world are important to her: climate protection, real gender equality, education, overcoming grief ... Sveja supports us wherever possible.
She is our wonder weapon when it comes to conquering the Scandinavian media world and pushing our social media projects.
Sveja loves the Scandinavian north, adventure and great stories.